Paving the road to success
Together with you, to build the future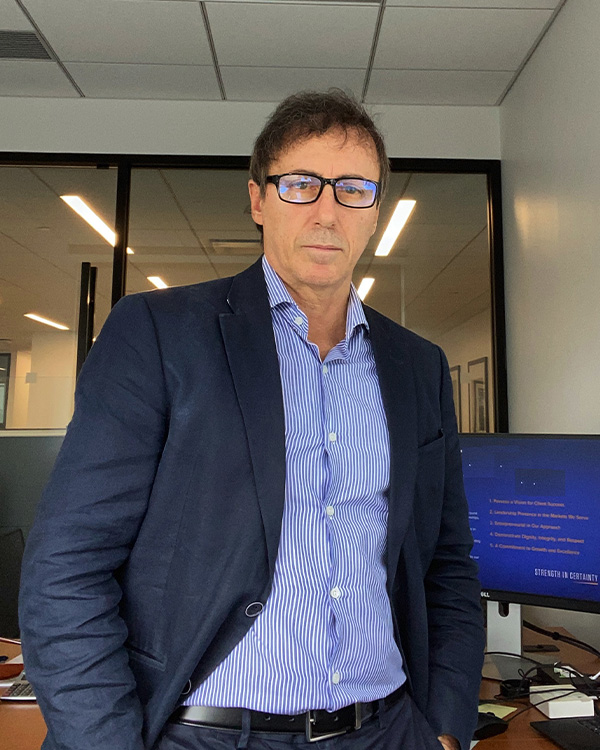 Paolo Siniscalco
Founder, manages the New York office.
Graduated in Economics and Commerce at La Sapienza University of Rome, Chartered Public Accountant and Statutory Auditor. Enrolled in the European Register of Tax Consultants. President of the Sinisca Contemporary Art Foundation, Paolo passionately dedicates part of his time to mentoring young entrepreneurs around the world to help them create and grow their start-ups.
About us
Siniscalco is an agile dynamic activity but above all capable of achieving results with skills and professionalism.
The ideal partner to move in competitive scenarios for SMEs and beyond.
"Paolo was a great professional and he is always available to help/assist in our needs."
The Siniscalco studio has been following us for over 20 years, it has been and is a fundamental partner in the management and growth of our company, it has followed us in times when everything was going well, but even more so in times of difficulty,
always working with professionalism and honesty for the good of our company
Mr. Paolo Siniscalco has been a main point of reference for me and my company in almost all the M&A transactions I have successfully closed in the Energy and Infrastructure field. He and his team put always the right attention on the international interaction of the stakeholders during all phases of the deal.
Our glorious adventure in the US has begun with the full support of Paolo and his partners. An outstanding firm to work with, a group of very dedicated professionals with one only goal, the satisfaction of the client.
We have to say our best partner in the US since the beginning of our road abroad.
Our company engaged Siniscalco to assist with the formation of a new Italian business entity. The team was able to present us with different options, the plan we agreed upon was carried out smoothly, and the firm continues to regularly support us. We would highly recommend Siniscalco to other companies.
Professionals at the service of your business
Siniscalco YIA is able to make even a hippopotamus agile, thanks to a completely new approach to the internationalization of companies, highly specialized and at the same time rapid, effective and performing.
CONTACT US